AJAC PHOTOGRAPHY AWARD - "Published"
Entry Number One - Rolling Volvo XC90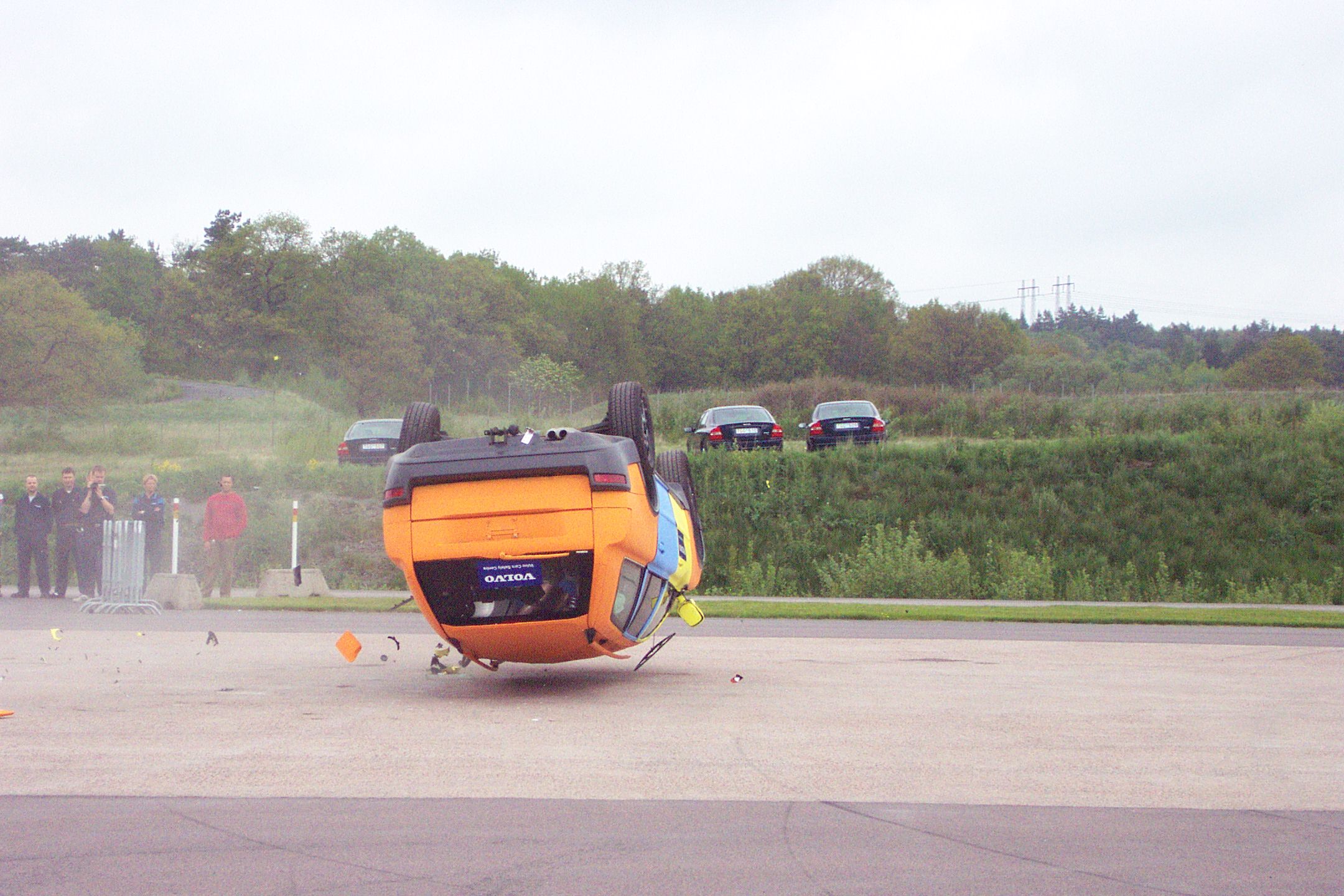 (Originally published in The Toronto Star Wheels section)
The pre-production Volvo XC90 was tossed out of Volvo's Safety Laboratory in Gothenburg Sweden at around 27 km/h as part of the roll-over test, so I had to pan with the rolling car. Due to the l-o-n-g time lag between squeezing the shutter and the shutter actually operating on a digital camera, catching the car in this exactly 180-degress upside down stance, broken pieces being shed in all directions, required great skill - or blind dumb luck...
The photograph was taken with a Kodak DC4800 digital camera.
...proceed to next "Published" Photography Award entry
...return to "Published" Photography Index page
...proceed to "Un-Published" Photography Index page
...return to AJAC Writing/Photography Contest Index page