AJAC PHOTOGRAPHY AWARD - "Un-Published" Category
Entry Number 1: Nashville by Night by Corvette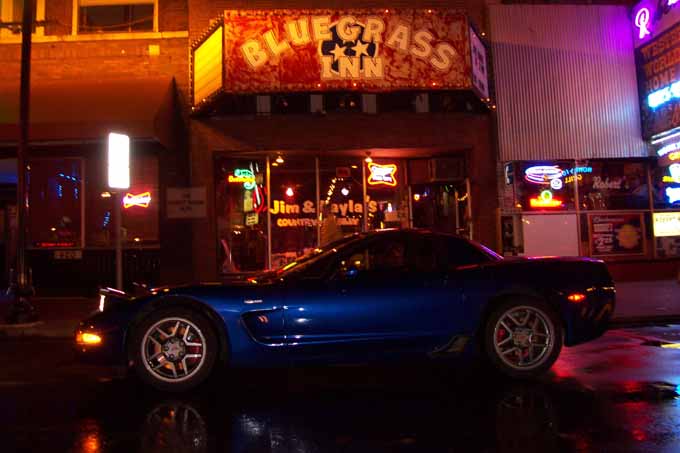 Could there be anything more "American" than a Corvette driving down Music Row in downtown Nashville on a Saturday night? You can practically hear Bill Monroe's voice coming from Jim and Layla's Bluegrass Inn, with the big V8 providing a basso profundo accompaniment.
The neon lights and wet pavement add a honky-tonk attitude to this street scene.
Taken with a Kodak DC4800 digital camera.
...proceed to next "Un-Published" AJAC PHOTOGRAPHY AWARD entry
...return to "Un-Published" AJAC PHOTOGRAPHY AWARD Index page
...proceed to "Published" AJAC PHOTOGRAPHY AWARD Index page
...return to AJAC Writing/Photography Contest Index page