AJAC PHOTOGRAPHY AWARD - "Published"
Entry Number 3: BMW 7-Series Sedan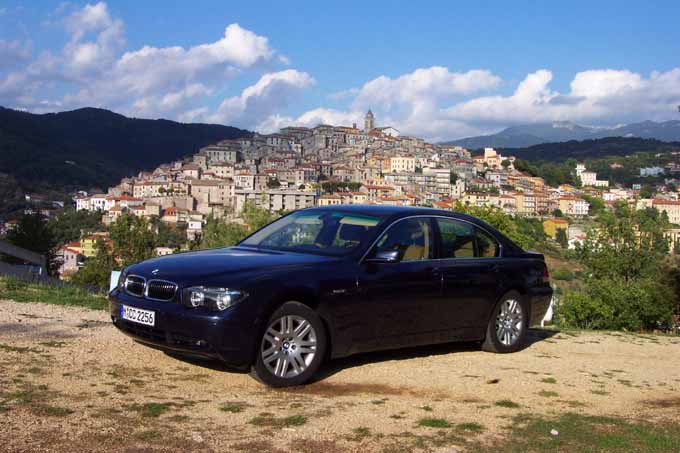 (Originally published in The Toronto Star Wheels section)
The challenge of shooting in Italy is that everything is so crowded, it's hard to get a nice architectural backdrop. I was driving into the town of Fuggi, about an hour east of Rome, and noticed the sun bathing the hill-top town to the east. On the opposite side of the valley were some houses on the cliff face. I dead-reckoned my way to the top, asked the owner of this fabulous home if I could borrow the view to "papparazi" this car. He said, "Sure!" in Italian sign language...
The afternoon sun added a painterly quality to the town across the valley. The less-than-kind might suggest that this shot of BMW's new 7-Series succeeds because the car doesn't look as odd in the picture as it does in the steel.
Taken with a Kodak D4800 digital camera.
...proceed to next "Published" Photography Award entry
...return to Photography Award "Published" Index page
...proceed to "Un-Published" Photography Index page